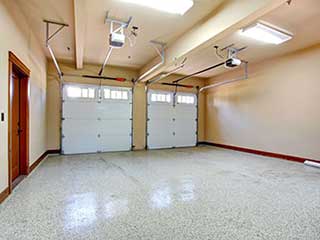 Our team has years of experience handling the many different problems that electric gate openers can develop. When these systems malfunction it can be extremely inconvenient, but there's no issue that our technicians don't know how to repair. Our experts understand how important it is to deliver a solution quickly, so our team always carries a wide range of parts with them to every job. This allows us to quickly swap out damaged and worn components and to bring your gate back to working order as quickly as possible.
Different Opener Issues
Every type of automatic gate system relies on a strong, durable drive unit to keep it moving smoothly day in and day out. However, these complex pieces of machinery can suffer from a range of problems, including circuit board failures, physical damage and corrosion. It's often difficult to pinpoint the root cause of an issue, since these problems can manifest themselves in many different ways, such as a gate only opening partially, or moving slowly. Our technicians know all the warning signs, and will be able to quickly identify what the root cause of your problem is and apply the right solution for it.
Installing New Units
In addition to providing fast, high-quality repair services, our team also offers installation services for new gate openers. Our technicians can work with you from day one, giving you all the in-depth guidance and expert advice that you need to make an informed decision. Our company works with all the best brands, such as Elite, Eagle and Doorking, so you can be sure you'll be able to choose from the best models on the market.
Don't Hesitate To Get In Touch
Nobody knows more about gate openers than our professional technicians do. If you're looking for expert and reliable service specialist to help you with a problem or to install a new motor unit for you, then Gate Repair El Cajon is the team you need to call. Contact us today and tell us what you need us to help you with.
In addition, we offer:

Gate Hinge Repair

Solid Sliding Gates

All-O-Matic Opener

Linear Gate Intercoms